The Academy of Business and Health Sciences (PL) – Wyższa Szkoła Biznesu I Nauk o Zdrowiu (WSBINOZ) - was founded as a result of the decision of the Ministry of Science and Higher Education from 21st September 2006. The Academy is one of the first non-public higher education institutions in central Poland that offers health-allied and medical-allied studies as well as law and pedagogy faculties, psychology, dietetics, educational and social sciences. For the last decade the Academy permanently develops and broadens its offer; focusing on the high quality of education, learning a profession in a practical way, successfully outstripping the competition. Candidates from the whole region and even from the most remote parts of Poland come to the WSBiNoZ to study cosmetology, dietetics and pedagogy. Since 2011 The Academy has successfully implemented over 50 European educational and research projects, both as a partner and as a coordinator. These initiatives covered subjects of family education, intergenerational education, healthy and active living, project management, creativeness and entrepreneurship, work with migrant kids and young adults, digital storytelling, justice, sport and many more.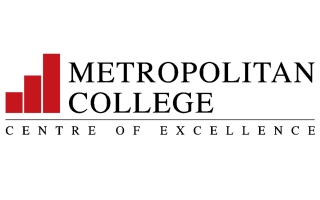 Athens Metropolitan College - AMC (GR) – Mitropolitiko College Anoymi Ekpaideytiki - a member of the AKMI Educational Organisation, the largest private educational organisational group in Greece with over 7500 students nationwide. Since its foundation in 1982, it has established a number of collaborations with UK and other European Universities aiming at delivering of a number of undergraduate and postgraduate programmes. AMC holds an operating license issued by the Greek Ministry of Education, has established campuses in Athens, Thessaloniki and Piraeus and its programmes have been accredited by prestigious bodies such as the British Accreditation Council, the British Psychological Society and the Royal Institute of British Architects. In order to fulfil the needs for clinical training and research of its undergraduate and postgraduate programmes, AMC maintains close collaborations with various hospitals, clinics, non-profit organizations and social care many of which have oncology treatment and research within their scope.
The Hellenic Regulatory Body of Nurses – HRBoN (GR) - Enosi Nosileyton / Nosileytrion Ellados (ENE) - was constituted by the law 3252/2004 as a form of a Public Body and functions as the official professional body representing the nurses. The enrolment of all nurses is compulsory and functions as a regulatory body and the official counselor of the state. HRBN is composed of a Central Administration, which is located in Athens, and five Regional Departments. HRBN is administered by the Assembly of Representatives and the Executive Council. The Regional Department is administered by the General Assembly and the Regional council. The Central Administration is made up of a 15 member Executive Council. The main goals of HRBN include: the promotion and development of nursing as an independent and autonomous science and art; the continuous training and educating of nursing staff and the materialization and utilization of training programmes; the participation in materializing programmes which are funded by the European Union or other international organizations; the evaluation of the nursing care provided and many more.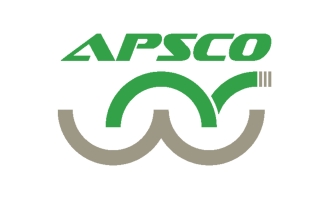 The Romanian Association for Services and Communication in Oncology – APSCO – Asociatia Pentru Servicii si Comunicare in Oncologie (RO) - is a non-profit association whose goal is informing and changing patients and societies' mentality regarding cancer diagnosis, physical and mental rehabilitation of cancer patients, promoting and implementing their rights, psychosocial cancer care for patients and their families, as well as giving support to medical staff in order to provide complex and complete services which contribute to quality of life improvement. The founder of this initiative is Associate Professor with Habilitation Csaba L. Degi Ph.D., MSW who, in the past 18 years, carried out intense activity in research, development and promoting good practices in psychosocial cancer care services, acknowledged nationally and internationally. The objectives falling under APSCO's goal include: setting up groups of physical, mental rehabilitation and counseling/vocational (re)orientation for patients; organizing trainings (communication, research and psychosocial intervention); contributing to the development of psychosocial care research in oncology by creating research programs and studies and many more.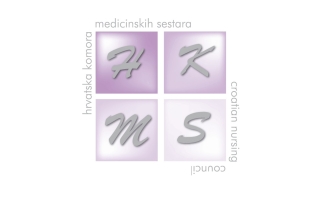 Croatian Nursing Council (CNC) – HKMS - Hrvatska komora medicinskih sestara (HR) - was founded, in accordance to Health Act and Nursing Act (adopted by Croatian Parliament 2003, with amendments in 2008 and 2011), on September 17, 2003. Croatian Nursing Council is the regulatory body/competent authority for the nursing profession in the Republic of Croatia. The Council holds the following public authorities: maintains a register of qualified nurses; issues, renews and withdraws licenses; conducts professional supervision. Besides public authorities, Croatian Nursing Council performs following activities: setting the standards, content, terms and procedure of continuous education and verification of the competence of nurses, ensuring that nurses conduct according to Code of Ethics, • setting up professional standards, recognition of professional qualifications. These goals are also transmitted via European institutions for policy making such as ENC and CEPLIS. The main goal of Croatian Nursing Council is to protect the public by ensuring qualitative, responsible and ethical nursing care. The CNC also supervise and maintain credits related to Lifelong learning for the nurses' activities on national level. The HKMS has 15 employees and wide range of external experts included in various committees, working and advisory groups, representing nurses from all sectors they are employed in (e.g. hospital nurses' committee, primary care nurses' committee, ethical committee, continuous education committee etc.).
BK Consult GbR – BKC (DE) - is a niche service provider, with vast - over 20 years - experience in Project Management and service delivery. BK Consult covers the thematic fields of: education, including the design and delivery of Training Curricula, using state of the art methodologies (ex. DACUM) and smart ICT and other tools like e-learning through MOOC platforms, gamification, experiential education. Within this context, BK Consult GbR is providing services that include: formulation of Partnerships that can make a difference and increase impact; project Management at Local, National and EU level, according to the PMP methodologies; evaluation of Projects and Programmes; quality Assurance of Deliverables and Project Outputs; capacity Building from grass-root organizations to HEI; design and implementation of mobility across the EU and other Programme Countries. Being founded in 1994, and operating since 2019 as a GbR, the company gathers over 30 years of expertise in transnational projects having participated in the design and implementation of a total project value that exceeds the budget of 4 billion Euros, operating in a multicultural environment. Having managed more than 162 projects during the last 3 decades, key partners of BK-con offer an extensive project management experience that has recently been PMP certified.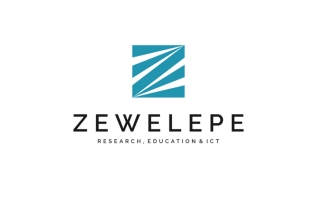 Zewelepe Consultants Limited – ZEWELEPE (CY) - was established on 24 January 2018 and it is a highly innovative consulting SME in Cyprus that provides holistic consulting, training and ICT development services to both private and public organisations. It brings together a multidisciplinary team of highly specialized researchers from the fields of engineering, communication technologies, education and social and political sciences with a long experience in project management and implementation of national, EU-funded and international projects. Zewelepe delivers high-quality research, training, educational, consulting and ICT services to local, national, European and international levels, adapting a human-centred approach and aiming at the promotion of sustainable development and growth. Drawing on the diverse experience and expertise of its staff, the organization provides, among other, research studies, reports and analyses, technology-enhanced learning solutions (e-learning platforms, Moodle, Virtual Learning Environment development, education apps etc.), quality management in education, target group needs-tailored lifelong and adult learning programmes, design and development of training material in a range of fields and sectors, as well as mentoring and support services. Zewelepe works with institutions of all levels and types, including schools, vocational training and lifelong learning centres, higher Education Institutions, organizations focused on supporting students with in-school and after school services, and education reform organizations focused on human capital and advocacy